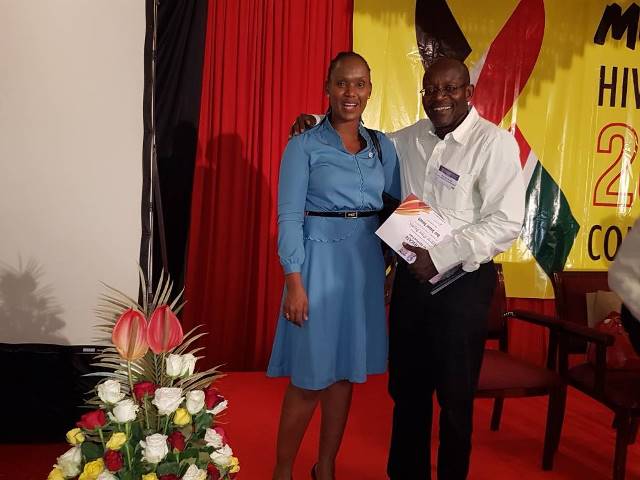 Proffessor Omu Anzala with his wife Dr. Marybeth Maritim-Anzala at the Maisha Conference 2017 held at Hilton Hotel Nairobi Where he won Outstanding researchers in #HIV [1] & AIDS, Basic Science Research category.
Professor Omu Anzala (MBChB.PhD), Director, KAVI-Institute of Clinical Research, University of Nairobi scooped a recognition award in the category "Basic Sciences Research Award" during the National AIDS Control Council (NACC)'s first Maisha HIV and AIDS Scientific Recognition Awards held on 31 May 2017. These prestigious awards aim to recognize the efforts of world-renowned Kenyan investigators and to encourage young researchers to continue investing their careers in local basic research in order to advance home-grown innovations and interventions to inform policy and practice. Professor Anzala demonstrated excellence as an outstanding established researcher whose work has contributed to improving the understanding of, but not limited to, the immunology, virology, microbiology, physiology, biochemistry or molecular biology of HIV and AIDS. Professor Anzala, a renowned international researcher has conducted multiple research projects and published widely in many peer reviewed journals. In addition, Professor Anzala has mentored and supervised students at masters and PhD level and continues to do so.
CONGRATULATIONS PROFESSOR OMU ANZALA!!!