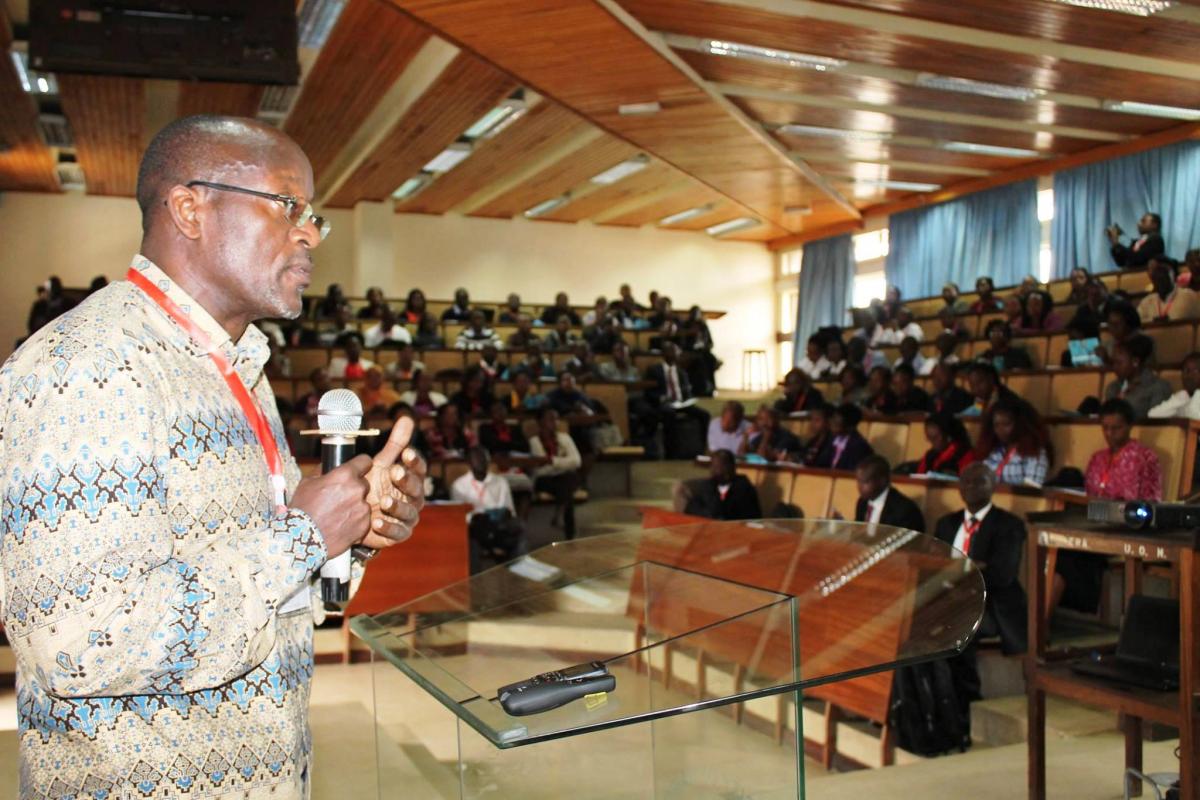 Prof. Omu Anzala, Director KAVI-Institute of Clinical Research opening the 4th UoN & KNH International Scientific Conference.
The 4th University of Nairobi (UoN) and Kenyatta National Hospital (KNH) International Scientific Conference successfully kicked off on 14th June, 2017 at UoN's College of Health Sciences (CHS), Kenyatta Campus.
Speaking during the opening ceremony of the event, Prof. Omu Anzala, who represented CHS Principal said there is need to conduct more research in order to identify appropriate intervention for the various health challenges in the world.
"We should get more funds for research and engage each other through sharing of our research findings for us to identify permanent solutions to most of the diseases and healthcare delivery systems," Prof. Anzala said.
Dr. Thomas Mutie, who represented KNH CEO said the conference provides a stage for healthcare practitioners to deeply look into current diseases trends and practices in order to make informed medical decision.
The conference which runs for three days has attracted more than 100 medical researchers from across the globe.
Facebook [1]