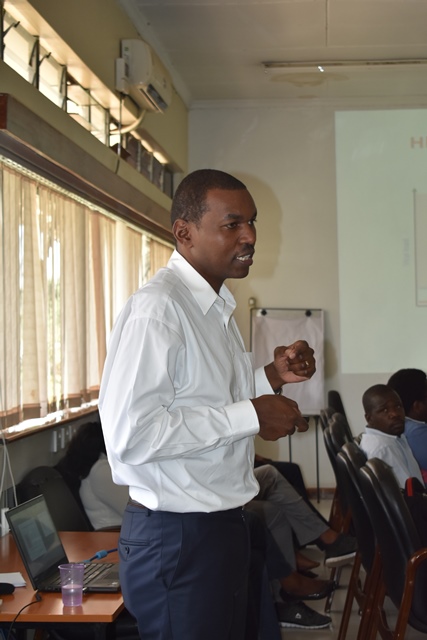 Prof. Thumbi giving a special seminar in HIV Functional Cure at KAVI-Institute of Clinical Research.
Prof. Thumbi Ndung'u, an award-winning and distingushed HIV/TB Research Professor based at the University of KwaZulu Natal in Durban, SA visited KAVI-ICR and delivered a keynote seminar, asking the all important question as to whether ' A Functional Cure for HIV is possible'. His Talk focused on his ongoing research at the Africa Health Research Institute and HIV Pathogenesis Programme, which proposes the use of Immunotherapy- broadly neutralizing antibodies (BNabs) as possible tools in targeting HIV Virus in reservoirs in order to achieve long term remission.
We at KAVI-ICR were glad that he took time to deliver a Special Seminar to us on HIV Functional Cure and look forward to fostering ground-breaking collaboration with Prof. Ndun'gu and his research team.