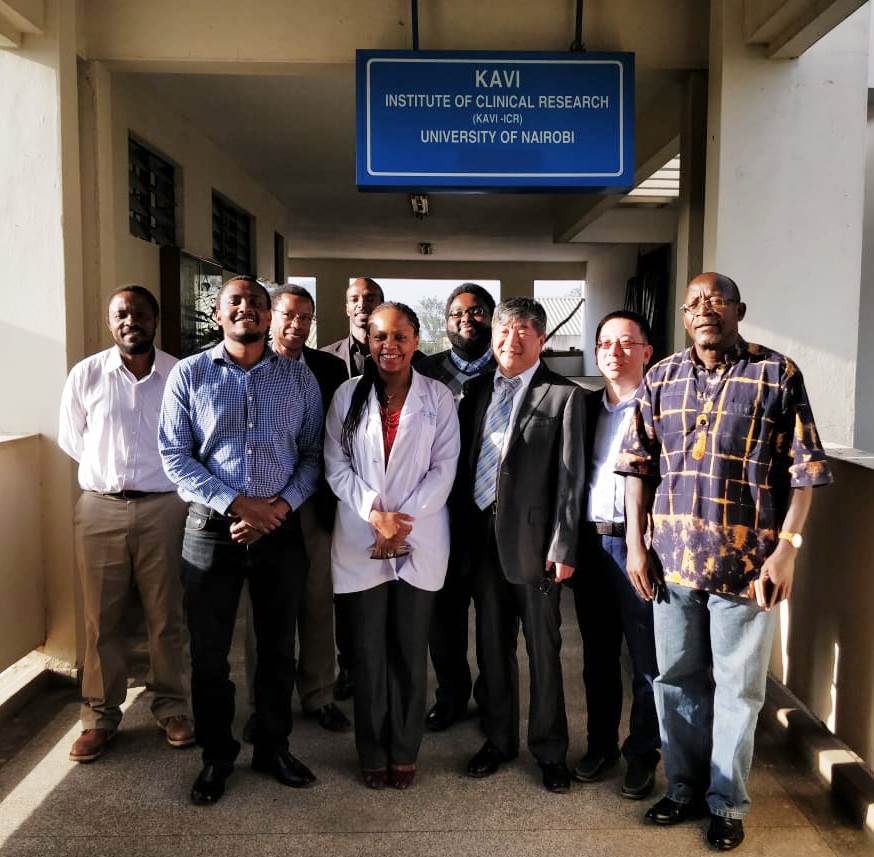 This meeting between KAVI-ICR and Cherami, presided over by Prof. Omu Anzala and Mr. Wei Xiolin, was to formally introduce Dr. Wei Liao, CEO and Founder of EzLife Bio Inc.
Also present in the meeting were KAVI-ICR members Dr. Marianne Mureithi, Dr. Kefa Bosire, Dr. Moses Masika, Mr. George Kaiyare and Mr. George Ichoho, Cherami members Tony Gichuru and Mark Xu.
Dr. Liao, a well-known and respected scientist in both academia and industry, provided the collective group a presentation on EzLife Bio's technology EFIRM and its potential applications in clinical and laboratory settings using a tissue, plasma and saliva samples.
It was agreed that this technology would prove to be useful for the African continent and would initially be housed in the KAVI-ICR laboratory for validation and to explore its applications for non-communicable and infectious diseases currently affecting the region.
Additionally, KAVI-ICR will provide a list of infectious diseases that EzLife Bio could create assays for and write up a proposal for the testing of circulating tumour DNA (ctDNA) in Lung Cancer.