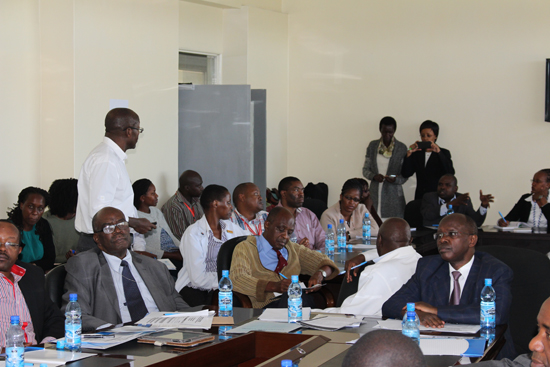 The KAVI-INSTITUTE of Clinical Research on 27th April, 2016 held a Mini-Symposium at the KAVI-ICR premises located at the College of Health Sciences – UoN to discuss on advances in Stem Cell Research, breakthroughs in translation Stem Cell Therapy and Regenerative Medicine.
The Symposium was held in conjuction with the following collaborative partners:
Department of Plastic Surgery, School Of Medicine – CHS, UoN.
Department of Obstetrics and Gynecology, School of Medicine – CHS, UoN.
KAVI – Institute of Clinical Research, UoN
Beaux Surgery International, Center for Stem Cell Therapy and Regenerative Medicine, Thatcher Medical Centre, Pasadena, California, USA
DaVinci Aesthetic, Plastic & Reconstructive Centre, Nairobi.
Prof. O. Anzala [1] – Director KAVI-ICR welcomed guests and gave a brief introduction of the Research Institute and its functions. He and the KAVI-ICR team later made on overview of Stem Cell Research Activities at Institute. Prof. Khainga and his team followed suite tabling a discussion on Chronic Wound bed preparation using stem cells. The discussion was focused on expertise acquired from experiences in Kenya. Participants later took some time to relax following a tea break before embarking on the discussions.
Click Here [2] to view a picture gallery of the symposium.
Download the Story in [PDF [3]]