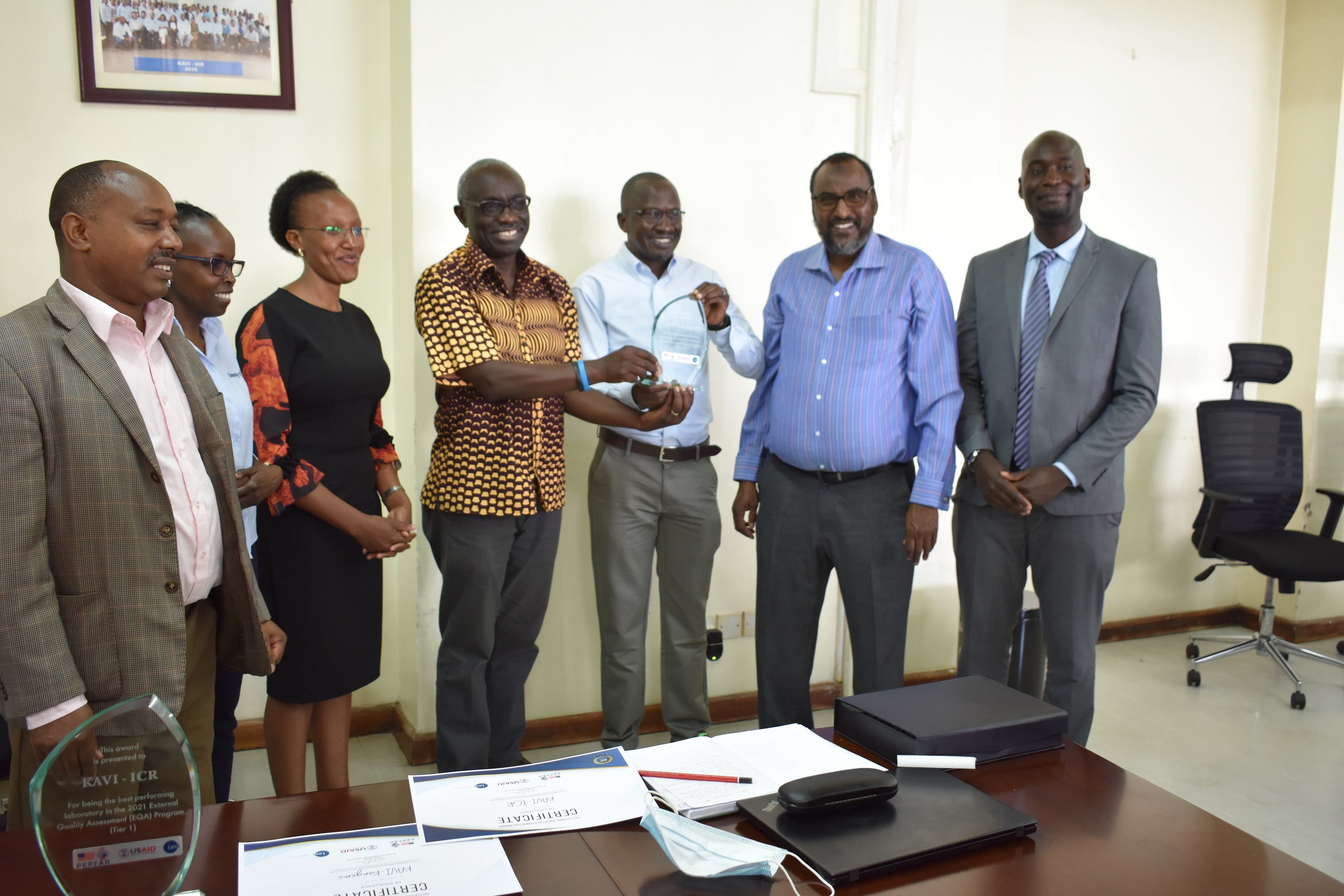 Prof Walter Jaoko, Director KAVI-ICR, KAVI Lab team and representatives from IAVI during the awarding of the trophy for best performing laboratory in the 2021 External Quality Assessment (EQA) Program.
KAVI Institute of Clinical Research was awarded the best Performing Laboratory in the 2021 External Quality Assurance (EQA) Program (Tier 1 and 2) for IAVI CRCs.
This award highlights the growth of the Institute over the years into a respected global contributor in Clinical Research that will have a direct impact on healthcare in the near future
Click HERE to see more.